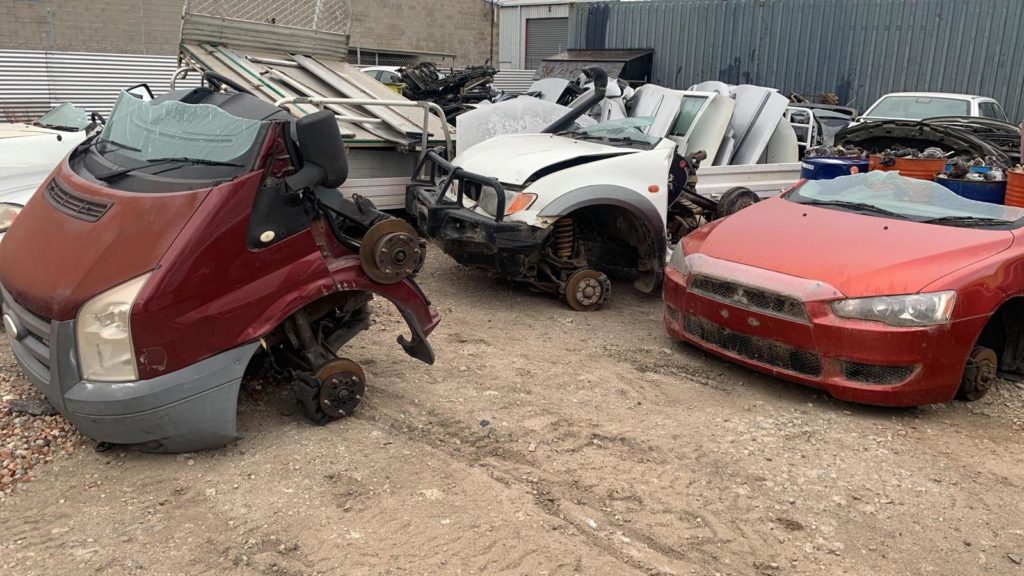 Are you searching for a reliable, top-quality car removal service? Do you want a hassle-free and efficient solution for an unwanted vehicle situation? Look no further! Recognized as one of Australia's top car removal and disposal services, Best Way Car Removal offer a diverse range of services tailored to meet your specific needs. In this blog post, we will break down the exceptional services provided by Best Way Car Removal and how they can benefit you. Buckle up your seatbelts, and let's delve into the details.
What is Best Way Car Removal?
Best Way Car Removal is an organized and licensed company delivering a bouquet of car disposal and removal services across Australia. With an extensive network and a professional team, the company aims at providing you a stress-free solution for any unwanted vehicle problem. Be it damaged, old, scrap, or accidental cars, Best Way Car Removal can handle it all with efficiency and ease.
Wide Range of Services
The wide range of services provided by Best Way Car Removal is one of the first things that sets them apart. The following are some of the exceptional services they offer:
Cash for Cars: At Best Way Car Removal, you can receive instant cash for your unwanted cars. The process is quite simple and quick, enabling you to get rid of your old vehicle while also earning on the spot!
Accident Car Removals: If you're stuck with a vehicle that has been in an accident, Best Way Car Removal has got you covered. They carry out the removal of accident cars in the most hassle-free way possible.
Free Car Disposals: The company is also popular for its free car disposal service. They offer an eco-friendly vehicle disposal service, ensuring your old car doesn't end up harming the environment.
Old Car Removals: Best Way Car Removal specializes in the removal of old or scrap cars. They ensure a seamless process from start to finish, aiming to fulfill your needs while also taking care of the environment.
Comprehensive and Efficient Process
Best Way Car Removal prides itself on its comprehensive and efficient process. Right from the initial quote to the final removal and disposal, each step is handled with care and expertise. This process includes:
Getting a quote: You can get an instant, no-obligation quote online or over the phone. Fill in your vehicle details, and Best Way Car Removal will give you a precise estimate.
Setting an appointment: Once you agree with the quote provided, you can set an appointment at a time suitable for you. Prompt and punctual, you can count on them to be there as scheduled.
Car inspection: Upon arrival, their team will inspect your car to verify the details provided. Ultimately, this ensures you receive a fair and accurate value for your vehicle.
Paying you: As soon as everything checks out, Best Way Car Removal will pay you on the spot before beginning the removal process.
Removal and Disposal: Their expert team will then remove your vehicle safely, followed by eco-friendly disposal.
If you've got an old car that's no longer serving its purpose, then old car removal from Best Way Car Removal is a service you'll want to seriously consider. Not only will you benefit from the hassle-free removal of your unwanted car, but you also contribute to protecting the environment through ethical disposal practices.
In conclusion, Best Way Car Removal's exceptional services mastered over time, combined with their utmost commitment to customer satisfaction and care for the environment make them the go-to solution for all your unwanted vehicle needs. Not just a removal service, but a complete solution for getting rid of unwanted cars – that's Best Way Car Removal for you!
Get our instant online cash offer or speak with us direct on phone number anytime, 24/7.
Sometimes there is nothing more to be done for a vehicle than bid it farewell and salvage its parts. Leave this to Best Way Car Removal and claim your no-obligation cash payment for the privilege.