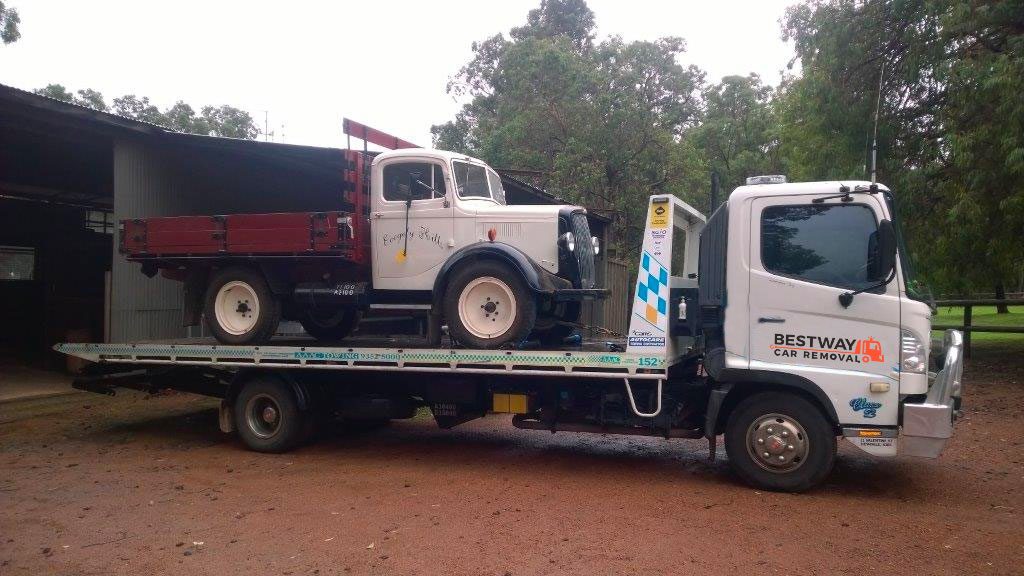 Welcome to Bestway Car Removal, Geelong's dependable source for Van, Ute, and 4WD removal. Our objective is to deliver quick, effective, and hassle-free automobile removal services for all makes and models. Whether you want to get rid of an old, damaged, or unwanted automobile, we can help. With years of industry experience and a team of competent specialists, we are dedicated to providing the finest service possible to our customers.
Get an immediate cash offer for your van, ute, or four-wheel drive removal. Alternatively, contact Best Way Car Removal beforehand.
Feasible Vehicle Removal
Free removal of your unwanted 4WD, van or ute is certainly a great start and the way to go. Yet not all scrap vehicle removals are created equal. Best Way Car Removal stands outs among many other removal companies for several reasons, some of which are mentioned as follows:
Superior industry credentials— we are a licensed auto trader and wrecker. That means we have all removal, salvage and wrecking capabilities under one roof. We also know exactly what a fair price for your unwanted vehicle is — and we pay this to you.
Transparent service— sometimes free removal of your unwanted vehicle masks hidden administration, cancellation or other costs. Not at Best Way Car Removal. Our service goal is to put more cash in your pocket, not leave you with less. Our full service is almost always entirely free of charge and, if it is not, we will tell you right up front.
Fair and generous pricing—at Best Way Car Removal we specialise in appraising and trading all types of vehicles. We know precisely the value of different parts and materials. Plus we specialise in recycling 4WDs, vans and utes. All this adds up to our ability to salvage optimum value from your unwanted vehicle and pay you maximum cash in return.
Custom-free removal fleet— your unwanted van, ute and 4WD removal is carried out by our custom removal fleet. Every one of our modern removal vehicles is fully equipped with the latest advanced technology. So we can transport any type of vehicle regardless of size, dimensions or condition.
End-to-end service— relax in the knowledge that your Best Way Car Removal experience takes care of everything. We take care of everything, from the free removal of your unwanted vehicle to instant cash payment and all necessary paperwork. With Bestway Car Removal, you'll be free of your unwanted vehicle and have more cash in your pocket within minutes.
Instant cash offer— Get an instant cash offer for your van, ute, or four-wheel drive removal, and swap your unwanted vehicle for cash in hand.
Why Chose Bestway Car Removal
Best Way Car Removal provides a number of benefits for selecting them for your van, ute, or 4WD removal.
 Free removal services & on the spot cash for cars in Geelong
Superior industry credentials as a licenced auto trader
Wrecker, transparent service with no hidden costs,
Fair and generous pricing based on their expertise in appraising
Trading all types of vehicles
Custom-free removal fleet outfitted with advanced technology
End-to-end service that includes instant cash payment and all paperwork handled by their specialists.
They are also experts in recycling 4WDs, vans, utes, and other vehicles, ensuring that every ounce of value is salvaged through their parts and metals recycling operations, resulting in zero waste.
Best Way Car Removal believes in making a positive contribution to the environment rather than adding to its load. Our competence in recycling 4WDs, vans, utes and other vehicles distinguishes us as environmentally aware industry leaders. Our thorough parts and metals recycling procedures ensure that no valuable component of your unwanted car is thrown away, but rather that every ounce of value is rescued and either resold or reused, resulting in a truly zero-waste solution.
Contact Us Now
Don't put it off any longer; take control of your unwanted automobile and turn it into cash right away. Request a quotation or call us today to discover the Best Way Car Removal difference in van, ute, and 4WD removal. Get a fair and generous offer and enjoy a smooth transaction with our all-inclusive service. Act immediately!
Get our instant online cash offer or speak with us direct on phone number anytime, 24/7.
Sometimes there is nothing more to be done for a vehicle than bid it farewell and salvage its parts. Leave this to Best Way Car Removal and claim your no-obligation cash payment for the privilege.