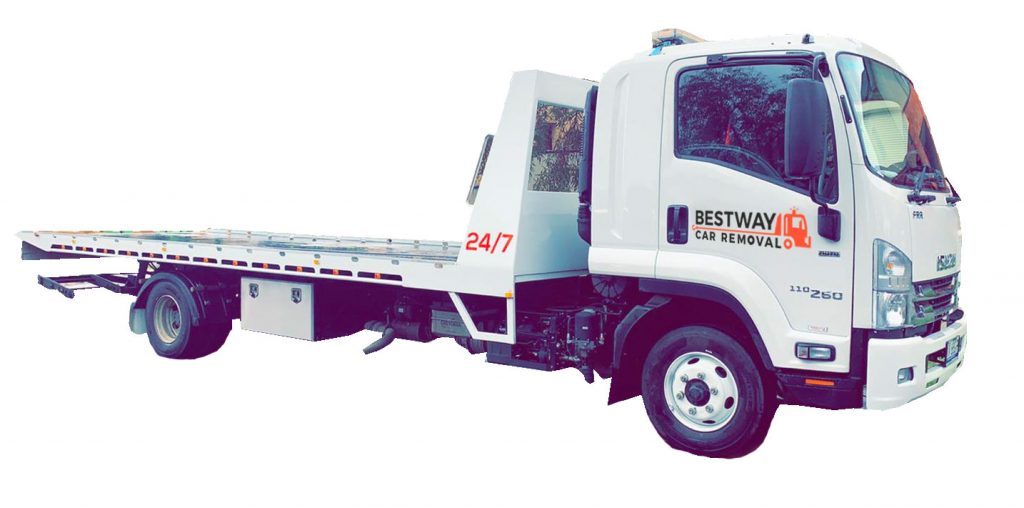 Bestway Car Removal in Geelong is your one-stop shop for all your towing needs. Our skilled team of specialists delivers prompt and dependable tow truck services 24 hours a day, seven days a week. We have you covered if you require a tow due to a breakdown, accident, or other reason. With cutting-edge technology and state-of-the-art tow trucks, we ensure safe and effective towing services to get you back on the road as soon as possible. Contact us immediately to entrust us with your towing needs!
With Best Way Car Removal's convenient towing services in Geelong, Ballarat, Colac, and nearby regions, you can say goodbye to the worry and stress of vehicle breakdowns and towing. Whether you need to tow a car, truck, or any other vehicle, our cutting-edge tow trucks can handle it all.
Why Choose Bestway Car Removal's Towing Service?
Quick, reliable and professional towing services in Geelong
Experienced and trained tow truck drivers ensure safe and secure transportation of your vehicle
Available 24/7 for emergency towing services
Wide range of tow trucks to accommodate all vehicle types
Affordable and competitive pricing
Commitment to providing excellent customer service
Trustworthy and reliable services for a wide range of vehicle needs in Geelong and surrounding areas.
Free, quick tow truck service for the removal of any car, van, 4WD or ute
Our towing service is not filled with red tape or conditions. Best Way Car Removal obliges with free removal no matter what the age, condition or model of your unwanted car. That means you can enjoy an instant cash for car payment along with free towing service around Geelong at your convenience, whether you need:
Scrap car disposal
Damaged car removals
Wrecked car removals
Irreparable commercial car removals
Ute, van, motorcycle, 4WD or other vehicle removals.
We can offer free removal of any vehicle due to our bespoke unwanted car removal fleet and a team of experts. Because we are a qualified vehicle trader and wrecker, you may be certain that you will receive a return on your scrap automobile. If you prefer to send your old vehicle to us yourself, that is also OK; we still pay cash for unwanted vehicles.
Tow truck service for a better environment
At Best Way Car Removal, our tow truck service strongly commits to the environment.
Our team of experts ensures that all vehicles are disposed of in an eco-friendly manner, reducing our carbon footprint and preserving the planet for future generations.
Whether it's an old, damaged, or scrap car, our tow truck service provides safe and efficient removal, with a focus on recycling and reusing any salvageable parts or materials.
With us, you can rest assured that your vehicle will be properly disposed of, without harming the environment in any way.
Call us today and let us handle your tow truck needs with our environmentally responsible approach.
Contact Us
Don't put off contacting Best Way Car Removal for prompt and efficient tow truck services in Geelong and the surrounding areas. Our team of professionals is ready to assist you in getting the most out of your vehicle. Call right away for further information or to set up a pickup time.
Get our instant online cash offer or speak with us direct on phone number anytime, 24/7.
Sometimes there is nothing more to be done for a vehicle than bid it farewell and salvage its parts. Leave this to Best Way Car Removal and claim your no-obligation cash payment for the privilege.