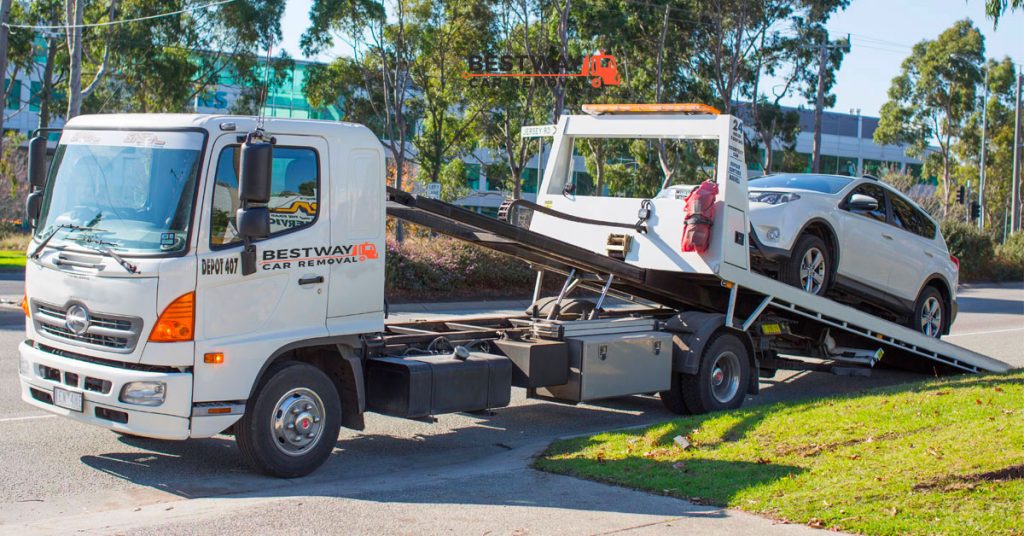 Bestway Car Removal in Geelong is the ideal solution for car disposal done right. We understand that your car may become undesired or unneeded for a variety of reasons, but what matters most is the value you can extract from it. Our goal is to not only make your car disposal a stress-free experience but also to return money to your wallet.
We provide a 24/7 car disposal service that is available every day of the year, making it extremely easy for you to dispose of your vehicle. We not only provide a hassle-free service, but we also deliver a fast cash offer for your vehicle. We make the process simple by paying cash on the spot during the removal service.
Why Choose BestWay Car Removal
Bestway Car Removal understands that a car may no longer be helpful or essential for a variety of reasons. We have you covered whether it's due to a collision, mechanical problems, or simply outgrown its usefulness. As a result, we provide the most complete automobile removal service in the business, capable of removing any sort of vehicle.
Regardless its,
Condition, functional or not
Make, model
Type of vehicle (SUV, sedan etc.)
Age of vehicle
The best part of all is our availability, we are available throughout the year and at your service whenever you need us.
We recognise that getting rid of an old, underused, or unwanted automobile can be difficult. However, when you work with us, you can relax knowing that your car disposal is in the hands of professionals. Our skilled workforce has been trained to handle all forms of vehicle disposals, from cars to commercial vehicles, with professionalism and efficiency. Trust us to provide you with a stress-free experience, every time!
One of the Leading Vehicle Removal Companies
At Bestway Car Removal, customer satisfaction is our main goal, thus we have optimised our protocols to benefit the customers in various ways. Not only getting a good value a benefit, but it comes with numerous other benefits as well. Some of them are mentioned below as follows:
Environmentally-friendly car disposals
Best Way Car Removal is dedicated to environmental protection. We recognise the environmental impact that vehicles can have, which is why we adhere to strict environmental rules during the car disposal procedure. You can rely on us to manage and dispose of your automobile responsibly, minimising its environmental impact.
Fully equipped wrecking yard
Our wrecking yard is outfitted with the most up-to-date tools and equipment for dismantling and recycling vehicles. Our cutting-edge facility is designed to assure the safe and efficient removal of your vehicle, regardless of its condition.
Full auto trader and wrecker license
Best Way Car Removal has a full car trader and wrecker licence, which means we operate in a completely legal and regulated manner. You can rely on us to handle your car disposal with care and skill.
Instant cash payment upon damaged vehicle removal
We believe that disposing of your automobile should be as simple as possible. As a result, we offer prompt cash for car payment upon completion of our free removal service. You don't have to wait to get your hands on the money; it's yours right away.
Get An Instant Quote Today
Don't put it off any longer! Contact us today to schedule your automobile removal and take benefit of our unparalleled services. Best Way Car Removal is the right option for all of your vehicle disposal needs, offering quick cash for cars payment and an environmentally friendly approach. Contact us right away for an estimate and to experience the best in car removal.
Get our instant online cash offer or speak with us direct on phone number anytime, 24/7.
Sometimes there is nothing more to be done for a vehicle than bid it farewell and salvage its parts. Leave this to Best Way Car Removal and claim your no-obligation cash payment for the privilege.