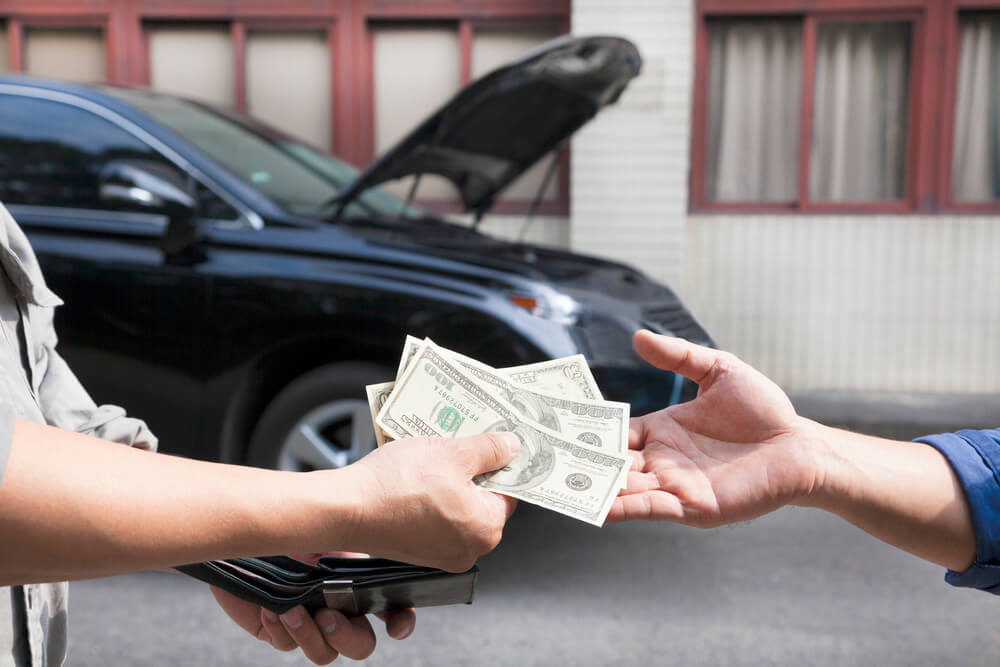 Do you have an old, unwanted vehicle taking up space in your garage or driveway? Instead of letting it collect dust and rust, why not turn it into instant cash? With Geelong Cash for Cars, you can easily sell your unwanted car and receive top dollar for it.
Geelong Cash for Cars services is a trusted car removal service that offers fast and hassle-free transactions for all types of vehicles, including damaged, old, and even non-running cars. Whether you have a sedan, SUV, truck, or van, they will buy it from you and pay you on the spot.
In this blog, we'll explore how Geelong Cash for Cars works, the benefits of using their services, and how you can turn your unwanted vehicle into cash in just a few simple steps. So, if you're ready to get rid of your old car and make some extra money, keep reading!
Dealing with unwanted vehicles can be a hassle for many individuals. Whether it's an old car that no longer serves its purpose or a damaged vehicle taking up space, finding a solution can be time-consuming and challenging.
That's where Geelong Cash for Cars comes in. This blog post aims to provide a step-by-step guide on how to turn your unwanted vehicle into instant cash with car removal companies. From understanding their services to completing the sale and receiving instant cash, this blog will cover valuable insights to make the process seamless and efficient.
Understanding Geelong Cash for Cars Services
There are many cars for cash Geelong services who are professionals in car removals with expertise in buying unwanted vehicles. By utilizing their services, you can avoid the stress and inconvenience associated with selling a car privately or dealing with unreliable buyers. Geelong Cash for Cars services offers a range of benefits, including a hassle-free process, quick turnaround time, and competitive cash offers. Their team is well-versed in the car removal industry, ensuring a smooth and efficient transaction.
Evaluating Your Unwanted Vehicle's Value
Before contacting Geelong Cash for Cars companies, it's essential to assess the value of your unwanted vehicle. Factors such as its condition, age, and mileage play a significant role in determining its worth. Additionally, researching the market value of similar cars in Geelong will give you a better understanding of what to expect. It's also crucial to take into account any additional features or damages that may affect the value of your vehicle. By having a realistic expectation of your car's worth, you can negotiate effectively with Geelong Cash for Cars.
Gathering the Necessary Documentation
To ensure a smooth transaction, you'll need to gather the required paperwork for selling your car. This includes documents such as vehicle registration, proof of ownership, and identification. Geelong Cash for Car companies will require these documents to verify the legitimacy of the transaction. Therefore, it's crucial to ensure all your documents are up to date and in order. This step will help streamline the process and prevent any unnecessary delays or complications.
Contacting Geelong Cash for Cars
Once you have evaluated your vehicle's value and gathered the necessary documentation, it's time to contact Geelong Cash for Cars. You can initiate the process by reaching out to them to schedule a vehicle assessment. During this step, it's important to provide accurate and detailed information about your unwanted vehicle. Be transparent about its condition, any damages, and its history. This will help Geelong Cash for Car establishments provide a more accurate cash offer and avoid any discrepancies during the assessment.
Vehicle Assessment and Cash Offer
Geelong Cash for Cars' team of professionals will conduct a thorough assessment of your vehicle's condition and value. They will consider factors such as its mechanical state, overall appearance, and any existing damages. Based on this assessment, they will provide you with a fair and competitive cash offer. It's important to understand that the final cash offer may be influenced by various factors, including market demand and the current scrap metal prices. Geelong Cash for Car services aims to provide a transparent and honest evaluation process, ensuring you receive a reasonable cash offer.
Accepting the Cash Offer and Arranging Pickup
After receiving the cash offer, it's time to review and accept it if you're satisfied. Geelong Cash for Cars company's offers are known for their competitive prices, so it's highly likely that you'll be pleased with the amount. Once you've accepted the offer, you can proceed to schedule a convenient pickup time and location for your unwanted vehicle. Geelong Cash for Cars service providers understands the importance of flexibility and convenience, so they will work with you to find a suitable arrangement. You can also discuss any additional services you may require, such as towing or the removal of personal belongings from the vehicle.
Completing the Sale and Receiving Instant Cash
Completing the necessary paperwork and transfer of ownership is the final step before receiving an instant cash payment. Geelong Cash for Cars companies will guide you through the paperwork process, ensuring all legal and administrative requirements are fulfilled. It's important to carefully review and sign the necessary documents to finalize the sale. Once everything is in order, you'll receive instant cash payment on the spot.
Recycling and Environmentally Friendly Disposal
These removal companies are committed to environmentally friendly practices. They understand the importance of responsible car removal and recycling. After purchasing your scrap car, you can get fair cash for cars Geelong. ensures that it goes through a proper recycling and disposal process. This helps minimize the environmental impact of old and damaged vehicles. By choosing a removal service company, you can be confident that your unwanted vehicle will be disposed of in an environmentally responsible manner.
Final Thoughts
In conclusion, Geelong Cash for Cars offers a convenient and efficient solution for turning your unwanted vehicle into instant cash. By following the step-by-step guide outlined in this blog post, you can navigate the process seamlessly.
From understanding their services and evaluating your vehicle's value to gathering the necessary documentation and contacting Geelong Cash for Cars, each step brings you closer to a fair and competitive cash offer. By accepting the offer, arranging pickup, completing the sale, and receiving instant cash, you can enjoy a hassle-free experience.
Don't let your unwanted vehicle take up space any longer—take action today and benefit from Geelong Cash for Cars' expertise in car removal services.
Get our instant online cash offer or speak with us direct on phone number anytime, 24/7.
Sometimes there is nothing more to be done for a vehicle than bid it farewell and salvage its parts. Leave this to Best Way Car Removal and claim your no-obligation cash payment for the privilege.