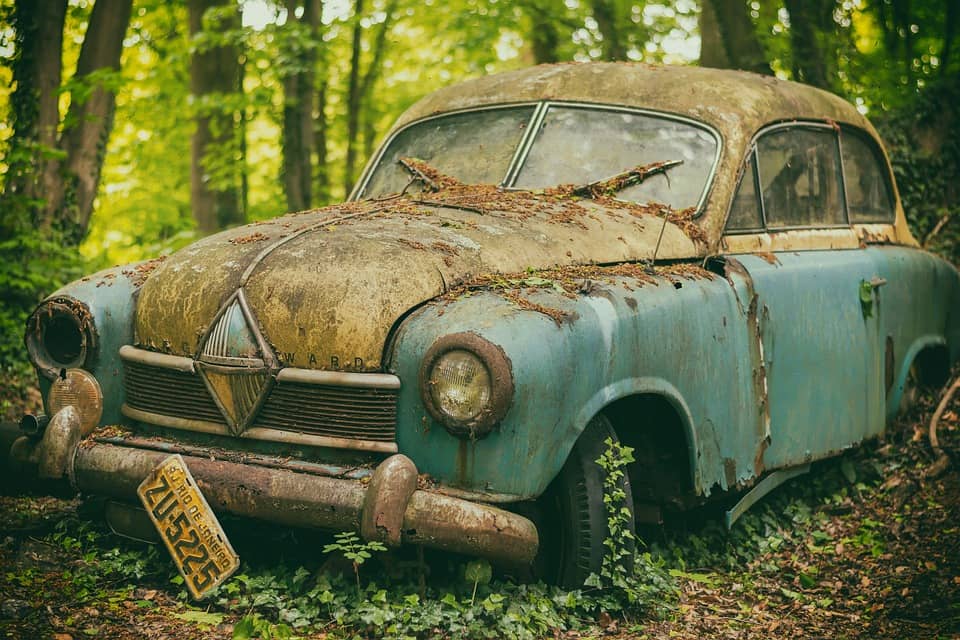 Tips to consider when removing your old car
Old car removal can be a hassle, but it can be a smooth process with the right resources and tips. You can choose several car removal options, from a wide range such as,
Local scrap yards or junk yards: They are usually located near residential areas, making it easy for people to drop off their scrap vehicles for disposal. This can save time and effort compared to shipping the vehicle to a distant drop off location.
Auto-wrecking and recycling centres: Auto-wrecking and recycling centres typically offer services, including the removal, disposal, and recycling of old vehicles. This can make the process of removing an old car much easier and more convenient for individuals.
Online car removal services: Online car removal services can be accessed from the comfort of one's home, eliminating the need to travel to a scrap yard or auto wrecking and recycling centre. All that is required is an internet connection and a web device.
Local classified ads or online marketplaces: Typically, they have a straightforward and streamlined process for removing old cars that makes removing an old car much easier and quicker.
Bestway, your one-stop Solution
Are you tired of looking at that old, rusty car sitting in your driveway? Look no further than Best Way Car Removal! We are a reputable and trustworthy Geelong-based car removal company dedicated to removing your old car as simply and straightforwardly as possible for a reasonable price. With many years of experience, we make sure we leave smiles on our clients and make sure the process is as easy as ABC. Don't waste time and hassle trying to sell your old car. Choose Best Way Car Removal for a stress-free solution.
Why you should consider car removal
Safety
Removing an old car can help ensure your property's and your community's safety. Old cars can pose hazards if left to deteriorate, and they can also be an eyesore that negatively affects the appearance of your property.
Environmental responsibility
Car removal companies typically have the necessary tools and processes to dispose of old vehicles in an environmentally responsible manner. This can help to conserve resources and minimise waste.
Income generation
By selling an old car to a car removal company, scrap yard, auto wrecking and recycling centre, or through a local classified ad or online marketplace, individuals can generate some income that can be used for other purposes.
Space
Getting rid of an old junk car can free up some space in which you can use it for other purposes.
Legal compliance
In many cases, leaving an old car on your property can violate local laws and regulations. Individuals can avoid potential legal issues and fines by removing the old car.
Benefits from Bestway
In Bestway Car Removals, we make sure the customer is satisfied by offering the below perks:
Instant cash: You can typically receive money from junk car removals. Receiving instant cash on the spot for your vehicle is the best way to treat our customers!
Thorough examination: Our expertise team will examine the vehicle thoroughly before offering a cash offer.
Accepts cars of all makes and models: The service accepts vehicles of all makes and models, regardless of their condition.
No need for repairs: You don't have to get the vehicle fixed or repaired before removal.
No towing charges: The service offers free towing, so no worries about relocating your car.
Free price estimate: The service provides a free price estimate to help you determine the value of your vehicle.
Same-day removal: We offer same-day car removal, providing convenience and quick resolution to getting rid of your unwanted vehicle.
Cash for Cars: Our service offers cash for cars of all makes, models, and conditions.
Tow Truck Service: The service provides a tow truck to remove your vehicle from your property, saving you time and effort.
Accident Car Removals: We are specialised in removing vehicles involved in accidents, providing a convenient solution for those with damaged vehicles.
Free Car Disposals: Bestway Car Removals provides free car disposals, ensuring that your vehicle is disposed of in an environmentally responsible manner.
Old Car Removals: The service removes old vehicles, providing a convenient solution for those no longer in use.
Van, Ute, and 4WD Removal: We offer removal services for various vehicles, including vans, utes, and 4WDs.
Conclusion
Bestway Car Removals is here to help you get rid of your old junk car, and we understand that it can be a hassle. That's why we made the process really easy and simple, whether you have a broken vehicle or a damaged vehicle that needs repairing, we got it covered. With our free towing services and free quotes, you can receive ease like nowhere else. With Bestway Car Removals, you can be confident that we'll get rid of your old car in an environmentally friendly way.
Get our instant online cash offer or speak with us direct on phone number anytime, 24/7.
Sometimes there is nothing more to be done for a vehicle than bid it farewell and salvage its parts. Leave this to Best Way Car Removal and claim your no-obligation cash payment for the privilege.