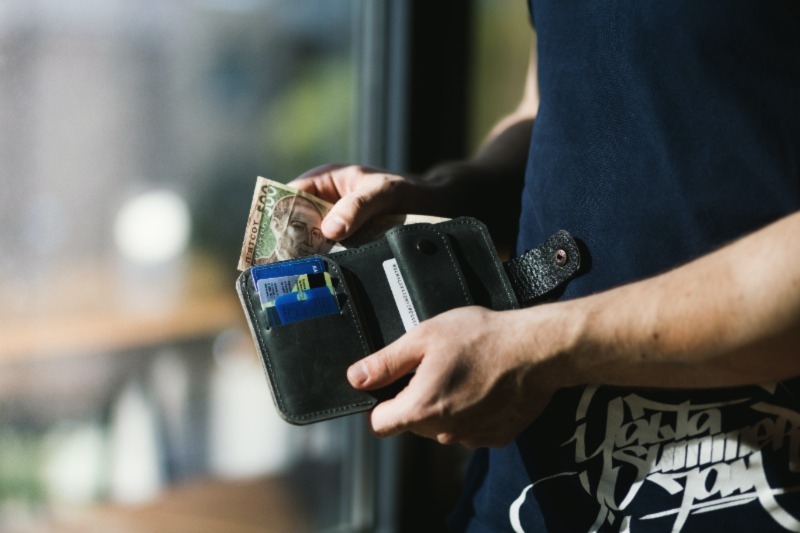 Selling your car can be a daunting task, especially when you're looking to get a fair price for it. But what if I told you there's a way to ensure you get the best deal possible? Reputable car-buying services are available in Geelong that guarantee a fair price for your vehicle. With their expertise and knowledge in the industry, they can help you navigate the selling process and make sure you walk away with cash in hand.
If you've ever tried selling a car on your own, you know how frustrating it can be to negotiate with potential buyers. But with Cash for Cars, you can say goodbye to the hassle of dealing with tire-kickers and time-wasters. Their team of professionals will assess the value of your car and offer you a fair price based on its condition, mileage, and market demand. Say hello to a stress-free selling experience!
In this article, we'll explore the process of selling your car for cash in Geelong and provide you with valuable tips on how to get the best price for your vehicle. Whether you're looking to upgrade to a newer model or simply want to get rid of your old car, Cash for Car services in Geelong is your go-to solution for a fair and hassle-free transaction.
Cash for Cars – Things to Know
Cash for cars is a service where car owners can sell their vehicles for instant cash in hand. This process offers numerous benefits, such as quick transactions, no advertising or negotiations, time-saving and the opportunity to loosen up capital for other expenses.
Best Way Car Removal Services is one of numerous reputable car removal services in Geelong that provide convenient and dependable cash-for-cars solutions. These programs simplify the selling process, making it easy to transform old or unwanted vehicles into cash.
Car removal companies determine the worth of a car based on several aspects, including its make, model, age, condition, mileage, and demand for its parts. Best Way Car Removal Services, for example, uses their knowledge to give fair evaluations, ensuring that car owners obtain a reasonable and competitive price for their vehicles.
Evaluating The Value of Your Vehicle
Assessing Your Car's Condition:
Factors Impacting the Vehicle's Worth: Consider factors like the car's age, mileage, overall condition, any history of accidents or damage, and the availability of its parts in the market. These aspects influence the final valuation.
Tips for Presenting Your Car in the Best Condition: To improve the appearance of your car, thoroughly clean and detail it. Repair minor defects, check that all mechanical components are in working condition, and maintain maintenance records for possible buyers.
Researching The Market Value:
Using Online Valuation Tools: Use online car valuation tools to get an estimate of your car's market worth based on the specifications of your vehicle. These tools provide a quick and easy method to determine the value of your vehicle.
Comparing Offers from Various Services: Contact many car removal companies in Geelong to acquire several cash offers for your vehicle. Comparing these offers can help you establish a fair and competitive price for your vehicle, ensuring you receive the greatest bargain.
Finding the Right Cash for Cars Service
Choosing a reputable company: Choosing a trustworthy car removal company is essential to avoid any fraud or unethical acts. Reputable organizations follow legal requirements and provide fair values, giving you peace of mind along the process.
Reading Reviews and Testimonials: Reading reviews and testimonials from previous customers is an excellent approach for assessing the reputation and dependability of a car removal service. Positive feedback demonstrates a company's dedication to customer pleasure and ethical business practices.
Why Choose Best Way Car Removal Services?
Best Way Car Removal Services in Geelong stands out as a reputable and reliable choice for cash-for-cars transactions. With a track record of satisfied customers, they offer transparent valuations, convenient scheduling, and environmentally responsible car disposal practices. Their experienced team ensures a hassle-free selling experience, providing you with a fair price for your vehicle and top-notch customer service. Choosing Best Way Car Removal Services guarantees a smooth and rewarding cash-for-cars process in Geelong.
Negotiation Tactics for a Fair Price for Your Vehicle
Understanding Your Vehicle's Worth: Before going into discussions, extensively investigate the market worth of your car based on characteristics such as its make, model, condition, and miles. Knowing how much the car is worth allows you to make a good case during negotiations.
Having Realistic Expectations: While you may have an emotional attachment to your car, having realistic expectations is critical for a successful negotiation. Be realistic about the condition of your car and recognize any restrictions that may impact its worth.
Tips for Negotiating With Car Removal Companies:
Obtain Multiple Quotes: Obtain quotes from several car removal companies to compare values and leverage competing bids.
Be firm but adaptable: Maintain a firm stance on the worth of your vehicle while being open to fair offers and concessions.
Emphasize your unique selling points: To justify a higher price, highlight any useful features or well-maintained components of your vehicle.
You boost your chances of obtaining a fair and gratifying price for your vehicle through the cash-for-cars services in Geelong by combining a solid understanding of its worth, setting reasonable expectations, and utilizing smart bargaining strategies.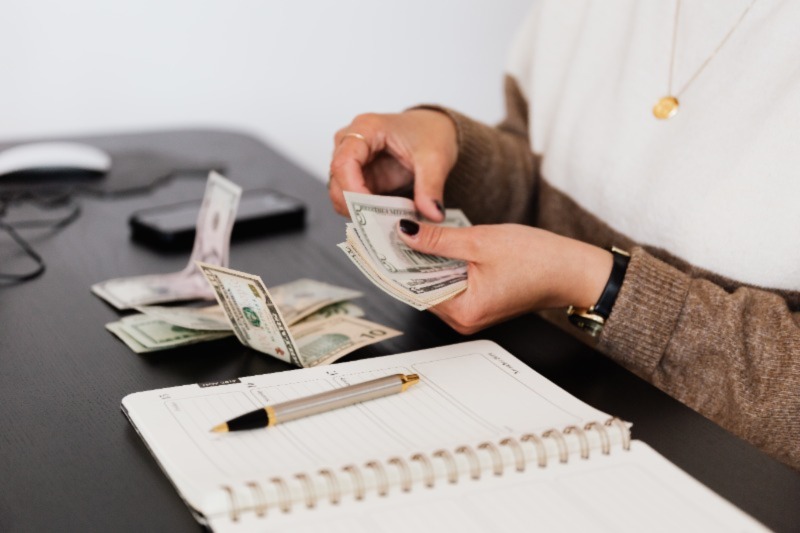 Completing the Transaction Successfully
Legal and Documentation Requirements: It is critical to follow all legal requirements while selling your vehicle. Check that you have all of the relevant documentation, such as the car title, registration, and any ownership transfer forms. Check with the local transit authority in Geelong for precise regulations.
Finalizing the Deal and Transfer of Ownership: After you and the car removal business and have agreed on the cost, you'll finish the contract by completing the relevant documentation and surrendering ownership rights. To minimize future disagreements, ensure that all information is carefully recorded.
Ensure Secure Payment and Receipt: Check the payment mechanism and make sure the money is sent securely. Although cash is the most usual method of payment, certain car removal companies may accept electronic bank transfers. Obtain a payment receipt as verification of the transaction.
You may finish transacting your cash-for-cars in Geelong confidently and successfully by meeting legal responsibilities, closing the contract with a smooth transfer of ownership, and securing a safe payment and receipt.
Assuring an Eco-Friendly Vehicle Disposal
Environmentally Friendly Practices of Cash for Cars Services:
Eco-friendly procedures are prioritized by trustworthy car removal companies. They rescue valuable automotive parts, recycle materials, and properly dispose of dangerous components.
Recycling and Sustainable Car Disposal:
Cash for cars businesses plays an important part in recycling and environmentally friendly car disposal. Recycling saves natural resources and decreases the need for new manufacturing, while appropriate disposal procedures lessen the pressure on landfills.
Making Geelong a Greener Place:
Car owners actively contribute to a greener Geelong by selecting to pay for vehicles and using environmentally friendly services. Responsible disposal procedures benefit the local environment by promoting a cleaner, healthier neighbourhood for everybody.
FAQs
What Factors Affect the Cash for Cars Valuation?
The cash for cars value considers various aspects, including the car's manufacture, model, age, mileage, general condition, and market demand for its parts. Furthermore, the reputation and effectiveness of the car removal firm might have an impact on the final offer.
Can I Get a Good Deal on a Non-Functional Car?
Yes, you can still obtain a good deal on a non-functional vehicle by using cash for car services. Car removal businesses, such as Best Way Car Removal Services, provide assessments based on the vehicle's recoverable parts and scrap metal worth. Even if the car does not operate or has substantial damage, you can still get a fair price for it.
How Long Does the Cash for Cars Process Take?
The cash-for-cars process is typically fast and efficient. Once you contact a reputable car removal service and agree on a price, the entire process can be completed within a day or two. The company will schedule a convenient time for vehicle assessment and pickup, and upon completion of the paperwork and transfer of ownership, you will receive instant cash for your car.
Conclusion
As a whole, understanding the process of cash for cars in Geelong is essential for car owners looking to sell their vehicles conveniently and at fair prices. We have discussed the various aspects of the process, including evaluating your car's value, researching market prices, and negotiating effectively with car removal companies.
We stressed the significance of selecting reputable car removal services, researching reviews, and guaranteeing transparent and efficient operations. You may successfully negotiate for a reasonable price if you understand the value of your car and establish realistic expectations.
Giving car owners facts and insights allows them to make educated decisions during the cash-for-cars transaction, ensuring they obtain the most value for their cars.
Consider reputable companies such as Best Way Car Removal for a successful cash-for-cars process in Geelong. Such services ensure a pleasant and satisfying experience by supporting ecologically safe disposal procedures and highlighting client satisfaction. When you follow these rules and select a reputable car removal business, selling your car for cash in Geelong becomes a simple procedure.
Get our instant online cash offer or speak with us direct on phone number anytime, 24/7.
Sometimes there is nothing more to be done for a vehicle than bid it farewell and salvage its parts. Leave this to Best Way Car Removal and claim your no-obligation cash payment for the privilege.