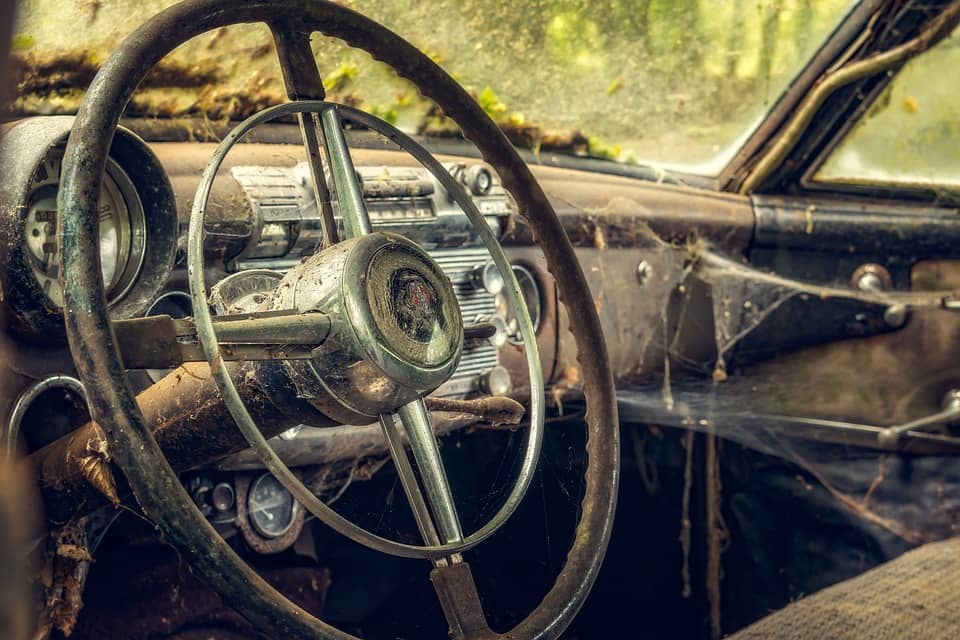 You have taken the most of your car and now it has reached its maximum potential and is of no use. It's time to sell it for scrap.
But, what if I tell you that there is a way to get more out of your old car? Yes, I'm not kidding, with a bit of research you can find car removal companies that offer cash for car service and pay you for your scrap car.
In this blog, we'll provide a guide to help you beat your competition and get the most for scrapping your vehicle in Geelong.
Especially for first timers, selling a used car can be tiresome. By sticking to the basics of the model and make, finding a reliable and trusted old car removal company, and preparing the vehicle for it. These can go a long way and make the process smoother.
Understanding the Value of Your Car for Scrap
It is crucial to have a proper understanding of the value of the car being scrapped. Several factors are held accountable for this, from the make and model to the weight of the metal on the vehicle, all of these play a vital role in the value of the scrap. The key factors to be considered are mentioned as follows:
Make and Model: The make and model of your vehicle can have a considerable impact on its scrap value. Some makes and models are more valuable than others because they contain more valuable metals or have more desirable parts.
Year of Manufacture: Consider the age of your vehicle while estimating its scrap value. The higher the scrap value of your vehicle, the more recent it is. This is due to the fact that contemporary vehicles contain more precious metals and parts, as well as less wear and tear.
Condition: Another element that can affect the value of your car for scrap is its condition. Your car will be worth more if it is in good condition and has working parts than if it is in poor condition and has no operating parts.
Weight: The weight of your vehicle plays a key role in determining its value. The heavier the vehicle, the more scrap metal, thus a better and decent price quote.
Preparing Your Car for Scrap
If you have decided to sell your old and worn-out car for scrap, you must properly prepare it to optimise its worth. Proper planning will help guarantee that the process is as quick, simple, and ecologically friendly as possible. Following are some things to take when prepping your car for scrap:
Remove all personal belongings: Remove all personal items such as clothing, tools, and any other stuff you may have left inside your vehicle before driving it to the scrap yard.
Drain all fluids: Before sending or taking your car to the scrap yard, make sure to drain all fluids, including oil, coolant, brake fluid, and gasoline. This not only helps the environment but also increases the value of your car because the scrap yard won't have to pay for the removal and disposal of these fluids.
Disconnect the battery: If your vehicle has a battery, disconnect and remove it before taking it to the scrap yard. For extra money, the battery can be sold or recycled separately.
Properly dispose of hazardous materials: For the sake of the environment, dispose of hazardous components or recycle or reuse them appropriately. Components such as coolant fluids, batteries and other toxic materials should be dealt with properly.
You'll be well on your way to prepping your car for scrap in the most economical and ecologically responsible way possible if you follow these simple steps. With appropriate planning, you may maximise the value of your old and worn-out car while minimising the environmental damage.
Finding the Right Scrap Yard in Geelong
Finding a suitable scrap yard in Geelong is important when selling your old and worn-out car for scrap. The right scrap yard will provide you with the best cars for cash and offer you a stress-free, environmentally friendly, and efficient service.
Research Online
The first step in locating the best scrap yard in Geelong is to do online research. This can give you a decent rough idea of the scrap yards in your area and the services they provide.
Read Customer Reviews
Reading customer evaluations is a fantastic approach to learning about the quality of service provided by Geelong scrap yards. Customer reviews can be found on the scrap yard's website, social media, and on websites such as Yelp and TripAdvisor. Look for reviews that highlight the scrap yard's professionalism, efficiency, and customer service. Negative evaluations might also be useful in avoiding scrap yards with a bad reputation.
Ask for Recommendations
Another option to identify the best scrap yard is to ask friends, family, and acquaintances for recommendations. If you know someone who recently sold a car for junk, inquire about their experience and whether they would recommend the scrap yard they used. Personal referrals are frequently the most dependable and trustworthy approach to identifying a scrap yard.
Reputation
Opt for a scrap car removal company that is well-reputed and recognized locally. In turn, you will be provided with a fair cash payment and the junk vehicle will be taken care of.
Selling Your Car for Scrap
It's time to sell your automobile for scrap after determining its worth and locating the best scrap yard in Geelong. The process of selling your car for scrap is straightforward, but it's critical to take the proper procedures to ensure you obtain the greatest price and avoid any potential frauds or traps. Here are the essential measures to take when selling your car for scrap. Make sure all the necessary paperwork is in order such as title and registrations, also make sure to get a proper cash quote and avoid scams, remember to get the receipt before leaving.
Conclusion
Selling an old and worn-out automobile for scrap in Geelong might be a wise approach to maximise its value while minimising its environmental impact. This blog has given valuable information and advice on how to make the most out of your automobile when selling it for scrap, such as analysing its value, preparing it for scrap, choosing the correct scrap yard, and successfully selling it. Following these procedures will ensure that you obtain the best price for your scrap automobile and that the process is quick, simple, and painless. Selling for scrap might be a fantastic alternative if you want to get rid of an old vehicle that is no longer running or just switch to a newer model.
Get our instant online cash offer or speak with us direct on phone number anytime, 24/7.
Sometimes there is nothing more to be done for a vehicle than bid it farewell and salvage its parts. Leave this to Best Way Car Removal and claim your no-obligation cash payment for the privilege.