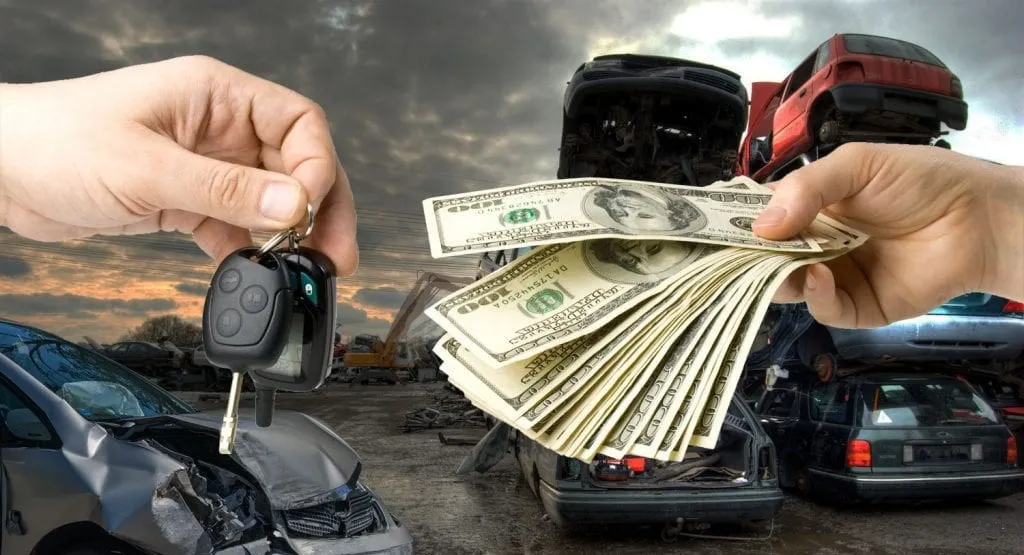 Do you have an old car that is just sitting out and collecting dust and debris? well, what if I tell you that you can bless your pockets with that car? Yes, you heard me right, with the cash for cars service, you can easily get rid of an old car and get some instant cash.
This blog will cover everything you need to know, from preparation for the sale to finding a buyer, negotiating the sale, completing the sale, and getting paid.
Preparing Your Car for Sale
Before you sell your car, make sure it is in good shape and condition to get the best deal possible. Nobody wants to buy a dirty car, right? Get it cleaned in and out and restore the shine. This will help to increase the resale value at least by a few hundred bucks.
Start by giving the inside a good clean up. And then by using a vacuum, clean up the floors, car seats, and other surfaces to get rid of dust and other dirt. Using a window cleaner liquid, clean the windows. As the final step, you can clean the other hard surfaces in the car.
If you feel like this process is too hectic, you can always get professional car cleaning services for cleaning and detailing your car.
In addition to this, you also have to make sure that your car is functioning properly. You can get a full inspection done at the mechanic and get all the necessary repairs done.
Finally, you should have all the right documents and paperwork ready for the sale such as title and registration and any documents on maintenance records.
Take some time and get everything in order, from the looks to the paperwork, make sure you've got everything to make the process run even smoother.
Finding a Buyer
Now that your car is looking good, the next step is to find a buyer. Because of all the different platforms, it is easier to get lost in which platforms are best for you. One popular and safe option is to advertise your car on Facebook Marketplace. This approach can help you reach a wider audience. Apart from the Facebook marketplace you can also join social media groups in your area and advertise your car. 
Another way you can sell your car is by selling it to a car dealership. This method can be especially useful if you're short on time and need to sell your car soon.
Negotiating the Sale
Now that you've found a potential buyer, it's time to convert it into a sale.
First, do a bit of research and it can do wonders. You can take a look at online listings and take into account the age, condition, and mileage of your car to get a rough estimate. This will help you determine a fair price and be prepared.
Be honest, and transparent about the condition of your car. If there are any severe issues, keeping them in the loop is a good idea. If there are any issues, be honest and upfront about them. This can build trust with the buyer and make them more willing to work with you on price.
Completing the Sale
Congratulations! You've found a buyer for your car and successfully negotiated the sale. Now it's time to complete the transaction and transfer ownership.
The first step is to finalise the price and payment method with the buyer. Once that's settled, it's important to transfer the title to the new owner. In Geelong, Victoria, this can be done by filling out the transfer form and submitting it to VicRoads.
It's also a good idea to have a bill of sale ready, which outlines the terms of the sale and protects both parties.
Finally, make sure to remove the licence plates from the car and cancel the registration and insurance.
Getting Paid
So, you've sold your old car – congratulations! Now, it's time to make sure you get paid in a safe and timely manner. There are a few different options for getting paid, such as cash, cheque, or electronic transfer.
If you're accepting cash, it's important to meet in a safe location, such as a bank or police station, to avoid any potential issues. It's also a good idea to have a friend or family member accompany you for added security.
If you are getting it in a cheque, double-check the account details, the amount, and the buyer's identity just to be on the safer side.
Bank transfers are common and easy too. But make sure you have received the payment successfully before you hand over the vehicle.
Bottom Line
In short, we have started from the basics of getting your car prepared up until you shake hands when the deal is done. We also gave a couple of tips to be on the safe side and on how you can maximise your gain.
Just keep in mind, that this may seem like a big task at first, but in reality, it is just a bunch of easy steps that run smoothly if gone about with it properly. So why wait? Get started today and turn your old car into cash! Cash For Cars!
Get our instant online cash offer or speak with us direct on phone number anytime, 24/7.
Sometimes there is nothing more to be done for a vehicle than bid it farewell and salvage its parts. Leave this to Best Way Car Removal and claim your no-obligation cash payment for the privilege.