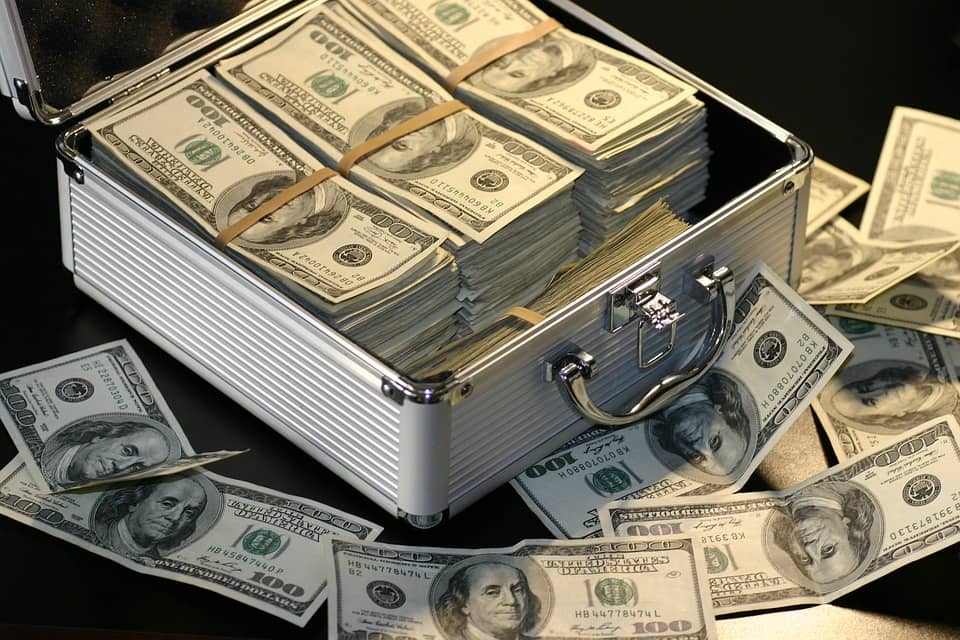 Are you tired of that old, unused car taking up valuable space in your Geelong property? Wondering what to do with it? Car removal services in Geelong could be the answer you're looking for! This comprehensive guide will walk you into the significance of car removal services in Geelong and how they offer an efficient solution for dealing with old, damaged, or unwanted vehicles.
Car removal services play a vital role in providing a convenient and hassle-free way to dispose of old cars while also offering financial benefits. These services are designed to cater to individuals who wish to free up space on their property, avoid ongoing maintenance costs, and receive immediate cash for their old vehicles.
Vehicles typically involve contacting a reputable provider, providing details about your car, and receiving a fair quote. Once an agreement is reached, the car removal company schedules a pickup, handles the necessary paperwork, and ensures a smooth and seamless transaction for the removal of your car. Throughout this guide, we will explore the various aspects of car removal services in Geelong and guide you in finding the right provider for your specific needs.
Car Removal Services-An Overview
Car removal services are specialist companies that provide a quick and effective way to remove old, damaged, or unwanted vehicles from people's residences. The major goal of these services is to assist customers in freeing up space, decluttering their surroundings, and properly disposing of their vehicles.
Different Types of Vehicles Accepted by Car Removal Companies:
Car removal services in Geelong typically accept a wide range of vehicles, including cars, trucks, vans, SUVs, and motorcycles. Whether the vehicle is in working condition or not, these companies are willing to buy and remove them from the owner's property.
Advantages of Using Car Removal Services:
Provide a simple way to get rid of old vehicles without the need for costly repairs or ads.
Car removal services offer immediate cash for the vehicle, helping individuals gain financial returns quickly.
car removal services are ecologically friendly since they assure correct disposal and recycling of vehicles, decreasing their environmental impact.
Factors to Consider When Choosing a Car Removal Provider
To guarantee a seamless and dependable service, choosing the best car removal service in Geelong requires careful consideration of many aspects. Here are some important considerations to bear in mind:
Customer Feedback And Reputation
To determine the provider's reliability and satisfaction with customers, look into their reputation and read customer reviews. Positive reviews and testimonials are signs of a reliable car removal service.
Company Licensing And Insurance
Check to see if the car removal company is licensed and insured. This ensures that they are operating legally and that they can handle any unforeseen complications throughout the removal procedure.
Availability Of Services
Look for a car removal company that provides a wide range of services, such as free towing and same-day pickup. Services that are flexible and responsive might make the procedure more comfortable for you.
Sustainability And Recycling Techniques
Choose a car removal company that stresses ecologically friendly auto disposal and recycling processes. Choosing an eco-friendly supplier means that your old car is recycled and disposed of appropriately, reducing its negative environmental impact.
The Car Removal Process in Geelong
Initial Contact and Requesting a Quote
The car removal process begins with reaching out to a car removal company in Geelong. You can contact them via phone, email, or through their website. Provide necessary details about your vehicle, such as its make, model, year, and condition. Based on this information, the company will offer you a quote for your old car.
Scheduling The Car Removal and Pickup
Once you've accepted the quotation and decided to continue, the following step is to set up a convenient time and day for the car removal team to come and pick up your vehicle. To meet your preferences, reputable companies in Geelong frequently provide flexible scheduling alternatives.
Required Paperwork And Documents For A Smooth Transaction
Have all of the relevant documents available before the car removal service comes to ensure a seamless transaction. The vehicle title, registration, and identification are usually included. Completing the necessary documentation will ensure a smooth transfer of ownership and fast payment for your old vehicle.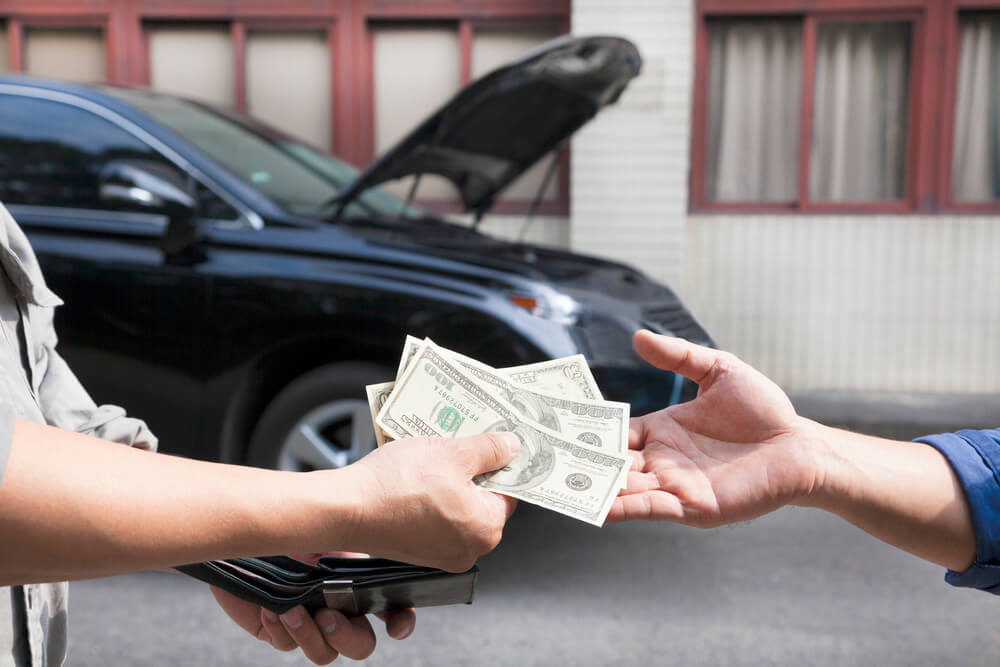 Enhancing The Value of Your Old Vehicle
How to Negotiate a Fair Price for Your Used Car
Consider negotiating the price of your old car when working with a car removal service. Gather information about the market value of your car to provide a reasonable starting point for talks. Discuss the car's condition, history, and any unique selling qualities that may boost value with confidence. A good car removal business will be open to reasonable bargaining and strive to provide you with a competitive price.
Knowing The Worth of Your Vehicle Before Selling
Knowing the characteristics such as the brand, model, year, mileage, and general condition. Several online valuation tools and car marketplaces may assist you in estimating the worth of your vehicle. Having this knowledge empowers you to make informed decisions during the selling process.
Exploring Additional Incentives Or Services Offered By Providers
To attract prospective customers, certain Geelong car removal services may provide additional incentives or services. Free towing, same-day pickup, or bonus offers for certain car models are examples of such offerings. Make sure to check about any additional perks, since they can help you get the most money for your old vehicle.
Ensuring A Hassle Free Car Removal Experience
Getting Your Car Ready for Removal
Make careful to remove any personal things from your vehicle before the car removal service comes. Inspect the vehicle thoroughly to ensure that nothing of value has been left behind. Collect all essential papers, including the car title and registration, to accelerate the ownership transfer procedure.
Ensuring A Safe and Efficient Removal Process
Choose a reputable car removal company in Geelong that has handled vehicle removals in the past. Examine their licenses and insurance to confirm that they are operating legally and properly. When the team comes, make sure they perform a last check of the car and present you with an accurate estimate before hauling it away.
Transfer of Ownership and Legal Considerations
Properly complete all necessary paperwork to transfer the ownership of your car to the removal company. This step ensures that you are no longer liable for the vehicle once it is removed. Adhere to all legal requirements to avoid any potential issues in the future.
Ecological Impact of Car Removal Services
How Car Removal Services Promote Eco-friendly Practices:
When a car is left to deteriorate in a landfill, hazardous chemicals and contaminants are released into the soil and groundwater. Car removal companies, on the other hand, prioritize recycling useable components and materials from redundant vehicles. This eliminates the need for new components, which saves energy and materials used in manufacturing. Car removal services assist to reduce the environmental effect of the automobile sector and contribute to a more sustainable future by recycling and reusing components.
Impact of Responsible Car Recycling on The Environment
Reduces the carbon footprint of the automotive sector.
Recycling cars conserves valuable resources, reduces energy consumption, and lowers greenhouse gas emissions associated with the production of new car parts.
It prevents the accumulation of hazardous materials in landfills, which can contaminate the environment.
Choosing a car removal service that prioritizes responsible recycling practices that can aid individuals in actively participating in preserving the environment and making a positive impact on Geelong's ecological well-being.
Finding The Best Car Removal Company in Geelong
Researching Local Car Removal Companies
Begin your search by looking into Geelong car removal companies. Seek out established and respected companies with a track record of providing dependable service. Examine their websites, read customer reviews, and get referrals from friends or family who have utilized their services.
Getting Multiple Quotes For Comparison
Get quotations from multiple car removal companies and compare their services. To receive the most accurate prices, be sure to provide accurate information about your car. Comparing the bids can assist you in determining the fair market worth of your old vehicle and ensuring you obtain a competitive price.
Choosing The Best Service For Your Requirements
After comparing rates and researching the companies, select the best car removal service that matches your needs. Choose the company that provides excellent service, free towing, and same-day pickup. One such option is Best Way Car Removal Service, renowned for its expertise and exceptional car removal service. With expert technicians on hand, they provide a hassle-free experience and offer competitive prices for old cars in Geelong.
Conclusion
Car removal services in Geelong have many advantages that make them a great choice for disposing of old, unwanted, or damaged vehicles. Individuals who use these services may free up space, save continuing maintenance expenditures, and earn quick cash for their old cars. Furthermore, car removal companies stress environmentally friendly procedures, assuring proper vehicle disposal and recycling, contributing to a more sustainable world.
When looking for a car removal service in Geelong, it is essential to undertake extensive research, receive many quotations, and choose a reliable company. Choosing a well-established car removal service provider with great customer evaluations and car removal skills, such as Best Way Car Removal Service, assures a smooth and satisfying experience.
So, choose a reputable car removal provider and enjoy the convenience and environmental responsibility that these services offer for a stress-free car removal experience.
Get our instant online cash offer or speak with us direct on phone number anytime, 24/7.
Sometimes there is nothing more to be done for a vehicle than bid it farewell and salvage its parts. Leave this to Best Way Car Removal and claim your no-obligation cash payment for the privilege.