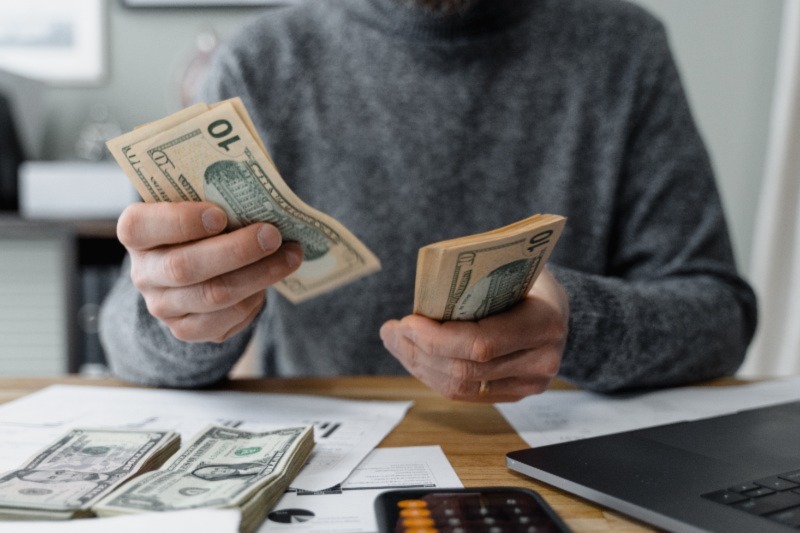 Selling your car for cash in Geelong? You're in luck! Geelong is a thriving city with a robust market for used cars, making it a great place to sell your vehicle and get some extra cash in your pocket. But with so many options and strategies available, it can be overwhelming to know where to start.
That's where this blog comes in. Whether you're looking to sell your car quickly, get the best price, or explore alternative selling methods, we've got you covered. In this blog, we'll dive into different options and strategies for obtaining cash-for-cars in Geelong, helping you make an informed decision that suits your needs and maximizes your profit.
So, if you're ready to part ways with your car and want to navigate the selling process with confidence, keep reading. We'll provide you with valuable insights and tips to ensure a successful and lucrative car-selling experience in Geelong.
Exploring Different Car Selling Options
Cash for Cars Services: Cash for Cars services provide an easy and simple option to sell your car for cash. These services take cars in any condition, including old, damaged, or non-functional vehicles, making it an excellent option for individuals seeking a quick and simple process.
Dealerships and Trade-Ins: Selling your car to a dealership and choosing a trade-in allows you to use the value of your present vehicle to acquire a new one. While dealerships are convenient, they may not always provide the best value for your car, especially if it is not the same make or model that they sell.
Private Sale: A private sale is when you sell your vehicle to an individual customer. While it may result in a greater price, it takes more effort and time to market, negotiate, and complete the transaction.
Pros and Cons of Different Options for Car Selling
Cash-for-Cars Services
Benefits:
Quick and Convenient Process: Cash for cars providers offer immediate cash payouts, making it a quick and easy choice.
Accepts all vehicle types: These businesses will purchase cars in any condition, including damaged, ancient, or non-functional vehicles, saving sellers the time and effort of fixing or promoting the vehicle.
Environmentally friendly disposal: Reputable cash-for-cars companies, support long-term auto recycling, which reduces the environmental effect.
Limitations:
Potentially lower offers: Cash for cars services give speedy cash, but their estimates may be significantly lower than private sales or trade-ins owing to the nature of their company.
Dealerships and Trade-Ins
Advantages:
Convenience: Dealerships handle the paperwork and trade-in procedure, making it easier to sell and acquire a car.
Seamless Upgrade: Trade-ins allow car owners to utilize the value of their existing vehicle as a down payment on a new vehicle.
Disadvantages:
Lower offers: To optimize their profit margins, dealerships may offer lower prices than private sales or cash-for-cars services.
Trade-ins may limit car owners' options to the dealership's available inventory.
Private Sales
Advantages:
Potential for greater offers: Private sales allow car owners to haggle and perhaps achieve a higher price for their vehicle.
More control: Sellers have complete control over the selling process, including price setting and buyer selection.
Disadvantages:
Time-consuming: Private sales need advertising, meeting with possible buyers, and negotiating, all of which take time.
Safety Concerns: Meeting strangers during test drives and discussions may constitute a safety risk.
Assessing Your Car's Value
Assessing your vehicle's value is essential for accurately estimating its worth and ensuring you obtain a fair price when selling your car in Geelong.
Value Influencing Factors:
A car's value is affected by many factors, including its make, model, age, mileage, overall condition, and any history of accidents or repairs. Furthermore, market demand and the availability of comparable vehicles might influence valuation.
Investigating Market Value:
It is important to research the market value of your car to comprehend its current worth in the current market circumstances. Examine local ads, dealership listings, and online car-selling platforms to determine the value of comparable vehicles in Geelong.
Using Online Valuation Tools:
Online car valuation tools provide a handy approach to obtaining an estimate of the worth of your vehicle based on its specs. By providing your car's information, websites such as Redbook, CarsGuide, and others give immediate valuation reports.
Preparing Your Car for Sale
Cleaning and detailing:
Thoroughly clean your car's exterior and interior. To improve the appearance of the outside, wash, wax, and polish it. Vacuum and clean the interior of the vehicle, including the upholstery, carpets, and dashboard. A well-kept and tidy vehicle is more likely to attract purchasers.
Addressing Minor Repairs:
Before selling the vehicle, take care of any minor repairs or maintenance concerns. Repairing dents, scratches, and malfunctioning lights, as well as replacing worn-out tires, may enhance your car's overall condition and worth.
Gathering Necessary Documents:
Gather all the necessary paperwork, including the vehicle title, registration documents, service records, and owner's manual. Having these documents ready will streamline the selling process and instil confidence in potential buyers.
Negotiation Strategies for Enhanced Vehicle Value
Setting Realistic Price Expectations: Research the market worth of your vehicle and set a realistic and competitive price. Prepare to justify your asking price based on the condition of the vehicle, its features, and any recent repairs or improvements.
Understanding Your Car's Selling Characteristics: Identify and highlight the unique selling characteristics of your vehicle, such as low mileage, outstanding fuel efficiency, or premium extras. Highlighting these advantages might help to justify a higher price and attract potential customers.
Tips for Successful Negotiation: Actively listen to potential buyers' problems and be open to fair proposals. Be confident in demonstrating the worth of your vehicle, and stick to your fixed price when required. If talks go down, consider providing extra incentives such as a full tank of petrol or a thorough professional cleaning.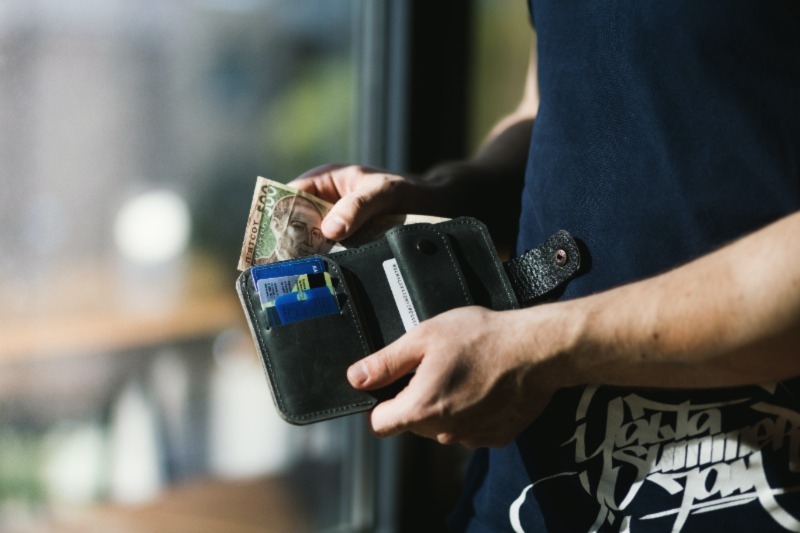 Legal and Safety Considerations
To protect yourself and guarantee a successful transaction, legal and safety issues are critical when obtaining cash for cars in Geelong.
Transferring Ownership and Documentation: Complete the relevant documentation, including the car title and transfer of ownership papers, to properly transfer ownership. To prevent legal complications, notify the local transportation authorities of the change of ownership.
Tips for Meeting Potential Buyers: Prioritize safety while meeting potential buyers for test drives or discussions. Meetings should be held in a public, well-lit area. Bring a buddy or family member with you at all times and avoid providing personal information. Be aware of potential frauds and proceed with caution when taking cheques or online payments.
Dealing with Non-Registered or Unwanted Cars: If your car is non-registered or unwanted, consider using a reputable cash-for-cars service in Geelong, They can assist with the proper paperwork and ensure responsible disposal, protecting you from any future liabilities.
Trading Your Car to a Cash-for-Cars Service
Selecting a Reliable Car Removal Service:
Choosing a reputable and trustworthy car removal company is critical to ensuring a smooth and secure transaction. Look for organizations with a good reputation, favourable client feedback, and clear practices.
Understanding the Method:
Learn about the cash-for-cars method provided by the chosen provider. Typically, it entails a rapid car evaluation, a reasonable cash offer, and same-day payment upon agreement.
Eco-Friendly Disposal Activities:
Reputable cash-for-cars companies encourage eco-friendly activities such as recycling and responsibly disposing of cars. They recover useful components and recycle materials, lowering the environmental effect of vehicle disposal.
Why Best Way Car Removal is a great option for Cash-for-Cars services in Geelong?
Best Way Car Removal is an excellent choice because of its reputation for reliability, fair valuations, and excellent customer service. Their eco-friendly disposal practices also contribute to a greener Geelong. With a streamlined process and instant cash payments, it offers a hassle-free experience for car owners looking to sell their vehicles for cash.
Selling Your Car to a Dealership or through a Private Sale
Getting Ready for a Trade-In at a Dealership:
When considering a trade-in, investigate the current market worth of your vehicle to ensure you receive a fair offer from the dealership. To optimize your trade-in value, prepare all relevant documents, including maintenance records, and show your car in the finest condition possible.
Advertising and Marketing for Private Sale:
Create appealing adverts with clear and complete information about your vehicle for a private sale. Take high-quality photographs and make a list of all essential qualities. To efficiently reach potential customers, use internet platforms and local classifieds.
Handling Test Drives and Discussions:
Be prepared to manage test drives and discussions with potential purchasers or dealership representatives for both alternatives. Be truthful about the condition of your vehicle, and keep your pricing strong while being open to fair offers.
Choosing between a dealership trade-in and a private sale depends on your priorities, time, and willingness to negotiate. Proper preparation and effective marketing can lead to a successful sale in either case.
Final Thoughts
To sum up, Obtaining money for your car through cash-for-car services in Geelong offers an array of options, each with its pros and cons. Cash for cars services like Best Way Car Removal Services provides a quick and convenient solution, while dealerships and private sales offer other advantages. Assessing your car's value, preparing it for sale, and employing effective negotiation strategies are crucial for maximizing its worth.
Encouraging informed decisions empowers car owners to choose the best-selling method that aligns with their needs and priorities. Regardless of the option chosen, prioritizing legal and safety considerations ensures a secure transaction.
In the end, whether you opt for a cash-for-cars service, dealership trade-in, or private sale, conducting thorough research, and following the outlined strategies will lead to a successful car-selling experience in Geelong.
Get our instant online cash offer or speak with us direct on phone number anytime, 24/7.
Sometimes there is nothing more to be done for a vehicle than bid it farewell and salvage its parts. Leave this to Best Way Car Removal and claim your no-obligation cash payment for the privilege.