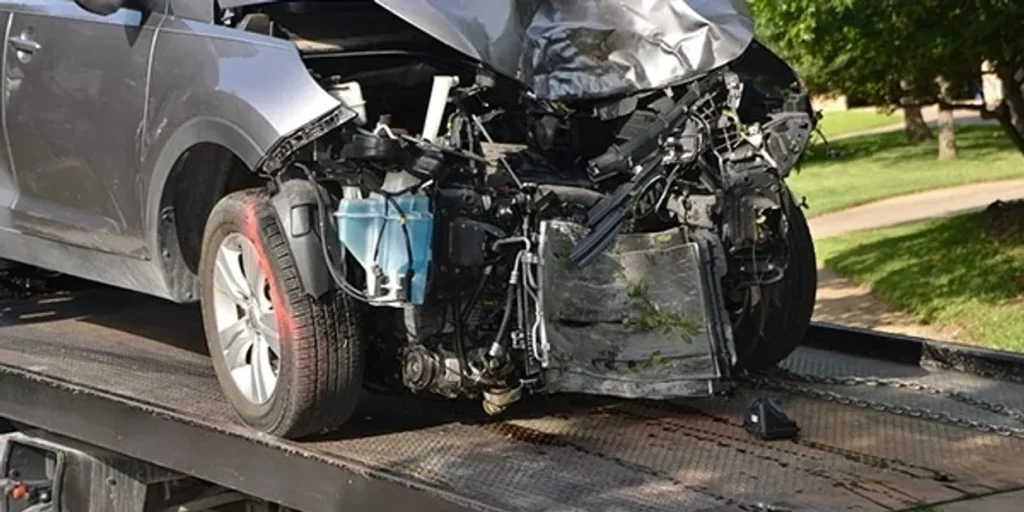 Does your vehicle just lay around in a not-so-good state? Does it take up valuable space in your house? Do you feel like getting rid of it? Well, this is the right place for you. In this blog, we will help you get your old damaged car swapped into cash with car removal services in Geelong.
Life is always full of unexpected moments, and at times, our cars might have to bear it. Since, we, Bestway Car Removals are here, we will handle the situation well and smoothly and you can bid farewell in a peaceful manner.
Within this blog, we will go over the many benefits you can get in the world of cash for cars in Geelong. Also, we will guide you through the process of it and how you can have your pockets blessed.
The Importance of Removing Wrecked Cars
It is important to remove the damaged cars quickly because this can be harmful to the environment and also goes against the legal requirements. So, in this part of the blog, we will go through why is it important to remove the wrecked cars from your property.
Safety Concerns:
Broken glass, sharp metal edges, leaking liquids, and others can be harmful to the environment and the people living near it too. Getting rid of the broken car will remove all of these factors
Environmental Impact:
When fluids leak from these vehicles, like oils, gasoline, and coolants, they can contaminate the soil nearby and pollute the water sources. So, getting rid of them immediately is the way to go.
Convenience and Efficiency:
Some people think that they could remove the vehicle by themselves, don't get me wrong, yes it is possible, but without the right equipment, this can be a huge hassle and costly process. So, we at Bestway Car Removals, offer free car removals and disposals, and guess what, we pay you for the damaged car!
Benefits of Using Professional Accident Car Removal Services: A Wise Choice
Fair Price for Your Car:
Car removal companies make sure that you receive the best bang for your buck, they offer a competitive price quote and if agreed upon, you can get instant cash for your car. The make, model, year and condition of the car play a role in getting the quote ready.
Free Towing:
One of the standout benefits of professional accident car removal services is the inclusion of free towing. They take care of the logistics and expenses associated with removing your wrecked car from your property. This saves you the trouble of arranging transportation or paying for towing services independently, further maximizing the value you receive for your car.
Time and Effort Savings:
Selling your wrecked car to a junkyard or attempting repairs can be time-consuming and labour-intensive. It often involves advertising, negotiating, and dealing with potential buyers or repair shops. Professional accident car removal services eliminate these challenges. They handle the entire process, from inspection to towing, freeing up your time and energy to focus on other important matters.
Avoiding Repair Costs:
If your car has been significantly damaged in an accident, repairing it can be expensive. Depending on the extent of the damage, the repair costs may outweigh the value of the car itself. By choosing accident car removal services, you can avoid sinking money into futile repairs and instead receive financial compensation for your wrecked vehicle.
Stress-Free Solution:
Dealing with a wrecked car can be stressful and overwhelming. Professional accident car removal services provide a stress-free solution. They handle all aspects of the process, ensuring a smooth and hassle-free experience for you. From the initial consultation to the final payment, you can trust the expertise and professionalism of the car removal service, allowing you to enjoy peace of mind.
So, if you're in Geelong and have a wrecked car taking up space, consider the benefits of using professional accident car removal services. Say goodbye to the hassle and uncertainty, and embrace the convenience and advantages of a seamless car removal process.
Choosing the Right Accident Car Removal Service in Geelong
When it comes to selecting the right accident car removal service in Geelong, it's important to consider several factors to ensure a smooth and satisfactory experience. In this section, we'll discuss the key aspects to look for when choosing the right service for your needs.
Experience and Expertise:
Opt for accident car removal services with a proven track record and extensive experience in the industry. A company that has been operating for several years is more likely to have the necessary expertise to handle the removal process efficiently and professionally.
Reputation and Reviews:
Research the reputation of different accident car removal services in Geelong. Check online reviews, testimonials, and ratings to get an idea of their reputation among previous customers. Positive reviews and feedback are indicators of reliable and customer-centric services.
You can also ask for recommendations from friends, family, or local car enthusiasts who have had experience with car removal services.
Range of Services:
Consider the range of services offered by the accident car removal service. Apart from the actual car removal, some services may provide additional benefits such as free towing, assistance with paperwork, and eco-friendly recycling practices.
Fair Pricing:
While getting a fair price for your wrecked car is important, it's equally crucial to consider the pricing structure of the accident car removal service. Some services may offer higher prices but deduct towing or administrative fees, reducing the overall payout.
Customer Service:
Pay attention to the level of customer service provided by the accident car removal service. A professional and customer-oriented service will be responsive, helpful, and transparent in their communication. T
The Car Removal Process
Initial Consultation:
The process begins with an initial consultation, either through a phone call or an online inquiry. During this stage, you'll provide basic details about your car, such as its make, model, year, and condition.
Vehicle Inspection:
After the initial consultation, the car removal service will schedule a time for an on-site inspection. Experienced technicians will come to your location to assess your car thoroughly.
Valuation and Offer:
After inspecting your car, they will give you an instant cash offer, and the offer will be transparent and no hidden charges will be there.
Acceptance and Documentation:
If you're satisfied with the offer, you can accept it. Then they will guide you towards the necessary documentation and transferring ownership.
Removal and Towing:
Once the paperwork is completed, the car removal service will schedule a convenient time for the removal of your car. They will arrive equipped with the tools and towing equipment. The technicians will handle the entire towing process, ensuring the safe and efficient removal of your car from your property.
Payment and Completion:
Once the car has been removed, the service-providing company will pay you the agreed quote, and finalise the necessary paper works and you can bid farewell to your car.
Final thoughts
In summary, going for a professional car removal company can save you on loads, and make the process really easy and smooth. You'll get many advantages and additionally using a reputable service only takes it to the extra mile.
As compared to selling your car, getting it towed away by a removal company is less costly and stress-free too!
So without waiting, book an appointment with a car removal service in Geelong today and the friendly and expert staff will assist you through it.
Get our instant online cash offer or speak with us direct on phone number anytime, 24/7.
Sometimes there is nothing more to be done for a vehicle than bid it farewell and salvage its parts. Leave this to Best Way Car Removal and claim your no-obligation cash payment for the privilege.